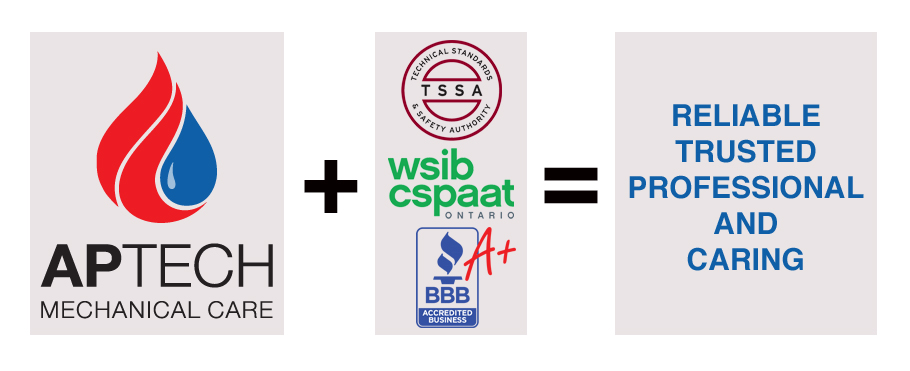 Our Company
APTech Mechanical Care is a Toronto-base company. We provide high quality HVAC service to entire GTA (Greater Toronto Area). Our client base have increased over the years and we are delighted to be one of the most trusted companies in Toronto.
APTech provides wide range of HVAC, heating and Cooling services to make your home or office a comfortable place. Please visit our services' section to know more about our available options.
If you need free estimate for your heating and cooling needs, please don't hesitate to contact us.
Our Team and Services
We are providing an outstanding level of high quality service in terms of mechanical service to the satisfaction of our customer. We are using advance available technologies in order to generate only the best mechanical service that you couldn't ever imagine.
Our team is consisted of friendly and experienced staff, we only hire trustworthy and reliable technicians. Our team is composed of well-trained and well-informed technicians who are using latest technology in diagnostic your HVAC, Heating and Cooling system.
Why You Should Choose Us?
APTech Mechanical Care understand the situation that you are experiencing now and we are here to assist you. we have built this company to help those people who are in need of immediate and trustworthy customer service.
We are always doing our best in terms of pricing and competitiveness while we are continuously maintaining and raising our quality and standard of service. We are honest as well as reliable and you deserve us!
furnace Toronto, furnace Richmond Hill, furnace Ajax, furnace Whitby, furnace Newmarket, furnace Brampton, furnace North York, furnace Aurora, furnace Pickering.