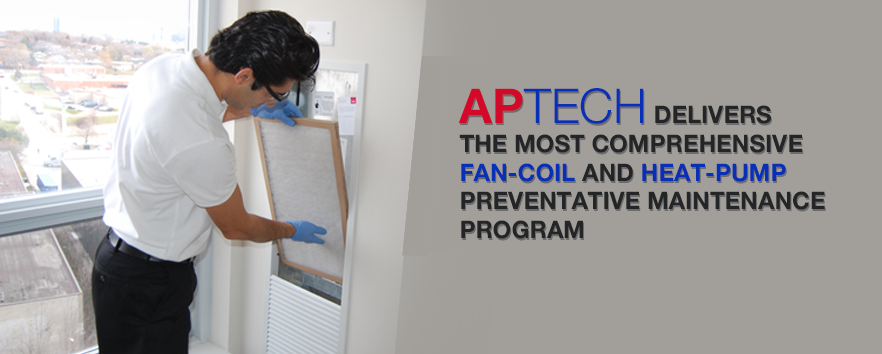 In-suite HVAC maintenance/service (Fan-coil/Heat Pump)
Our fan-coil cleaning and servicing program is a great way to keep your In-suite HVAC system in top-running condition. Fan-coil cleaning is essential when it comes to efficiency, energy saving and a mould/bacteria free HVAC unit. Fan-coil cleaning in condominiums should be performed in a timely manner. Harsher weather would necessitate fan coil maintenance more often. Lack of maintenance makes the unit work harder and this would result in a drop of efficiency in the unit. This results in the central heating and cooling plant working much harder, causing higher energy costs. The fan-coil/HVAC units consist of mechanical moving components; fan, fan motor, blower, control valve and thermostat that need to be inspected and lubricated to prevent premature failure.
What is the source of mould?
The airborne organic particulates inside the household are the leading cause mould growth in the fan-coil/heat pump units. Lint, dust, human/pets shedding and construction material are some of particulates which find their way in to the fan-coil and heat pump units.
What should be done?
APTech Mechanical Care has the solution for you. APTech has the most comprehensive fan-coil and heat pump maintenance. Our maintenance covers every single component in the fan-coil/heat-pump system. From vacuuming every corner to lubricating the critical components and applying anti-corrosion spray to parts in need, APTech has it all covered.  We only use original/OEM parts to service and repair your fan-coil/heat-pump. This ensures longevity with reliability.
Many happy property managers, board members and residents can vouch for APTech Mechanical Care.
Fancoil, fan-coil, fancoil, fancoil, heatpump, heat-pump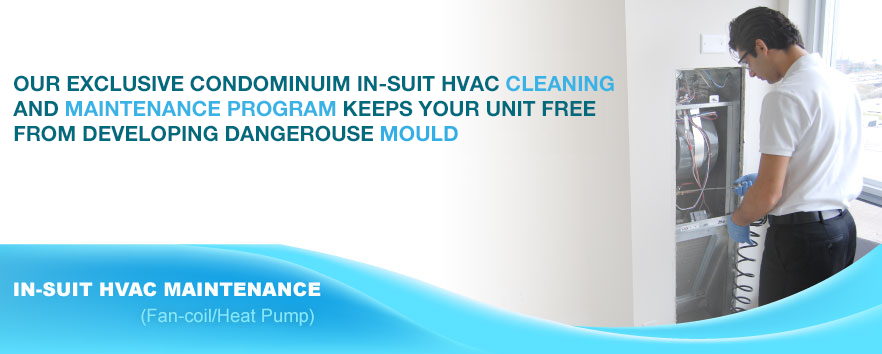 In-suit HVAC maintenance/service (Fan-coil/Heat Pump)
Fancoil/fancoil/fan-coil/fan coil