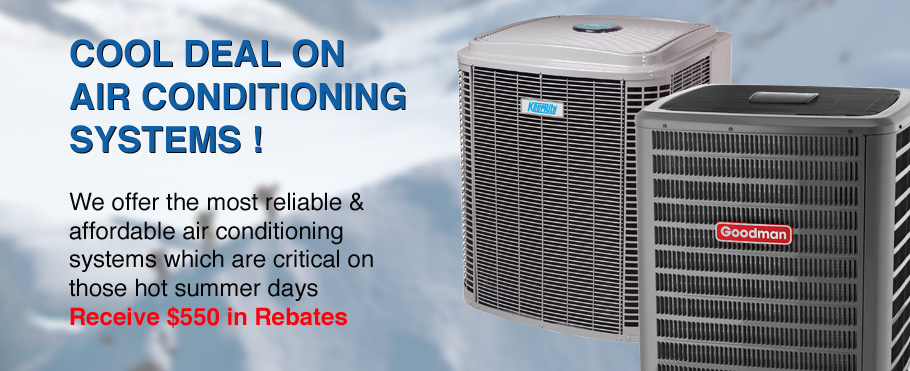 At APTech Care, your air conditioning system is much more than just a piece of equipment. It's a good sleep on the hottest night of July. It's home comfort for your entire family whole summer.
We have been helping many families across GTA to experience worry free Air Conditioning experience. Call our hotline and our staff will be happy to assist you. For our air conditioning services we care about:
High SEER
SEER (Seasonal Energy Efficiency Ratio) is a standard, seasonal measure of efficiency for Air Conditioners. The higher the SEER, the more the savings. Most people's low and mid-efficiency units are rated at around 8-SEER, whereas APTech's GOODMAN Air Conditioners carry SEER ratings of 14.5 and up. APTech makes sure right size, correct SEER rating and proper installation thus maximizing energy saving and government rebates ($400).
New A-Coils
Both the evaporator coil and heat ex-changer in outdated HVAC systems are prone to crack over time, which can lead not only to system failure, but also to harmful pollutants leaking into your house's air circulation.
R-410A Coolant
R-410A is the new standard for refrigerant. Predated coolants, such as R-22 are being phased out by the Government as they have been proven toxic to the environment and contribute to Ozone depletion. APTech's GOODMAN Air Conditioning systems contain R-410A refrigerant, which is more environmentally friendly than R-22 and will continue to be the new standard for the foreseeable future.